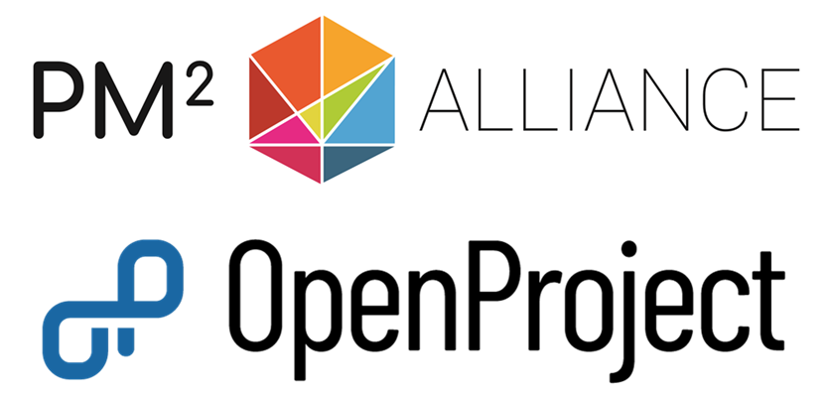 The PM² Alliance has joined forces with OpenProject.org, a partnership which will bring free and open source project management closer to project teams.
Keeping with our promise of taking the PM² "where no PM² has gone before", today we are a step closer to our mission of enabling better project management in Europe and beyond.
OpenProject is the leading open source project management information system offering a powerful feature set that enables project teams to efficiently collaborate, plan, and track projects. The development team of OpenProject is already engaged with the tailoring of the OpenProject application to support the management of projects with the PM² Methodology.
The PM² Alliance has always championed for methods and tools that enable better and easier project management. But high costs and steep learning curves of proprietary standards and tools have created barriers in the adoption of project management solutions.
The PM² Alliance and OpenProject collaboration will a bring a PM² alliagned version of the OpenProject application to the PM² user community, while also taking the benefits of the PM² Methodology closer to all OpenProject users.
"We share a common vision but also the same passion in serving the end-user with solutions that enable better project management with minimum upfront cost, effort or set-up time".
"Together we mobilise our collective power and resources needed to make change happen in the area of free open source project management solutions".
Niels Lindenthal
CEO of OpenProject.ORG
OpenProject will also promote our online project management academy to help the OpenProject community get on board PM², and as always, will continue developing new features and modules that address the needs of the growing open source community.
Stay tuned to find out how to benefit from this partnership! "We act as a catalyst to promote and enhance excellence in project management."
OpenProject
OpenProject is continuously developed by an active global open source community with a strong passion for international collaboration. The OpenProject GmbH provides maintenance and support contracts, installation and migrations services as well as user trainings. Used by international technology corporates such as Siemens and Deutsche Bahn as well as non-profit organizations like Greenpeace, Médecins Sans Frontières, Welthungerhilfe, United Nations University, Red Cross and GiZ.
Source of this article: https://www.pm2alliance.eu