This year, at the 14th Project Management Best Practices conference, we go deep into the new PM2 Project Management Methodology – the free, simple to use and most promising methodology developed and supported by the European Commission.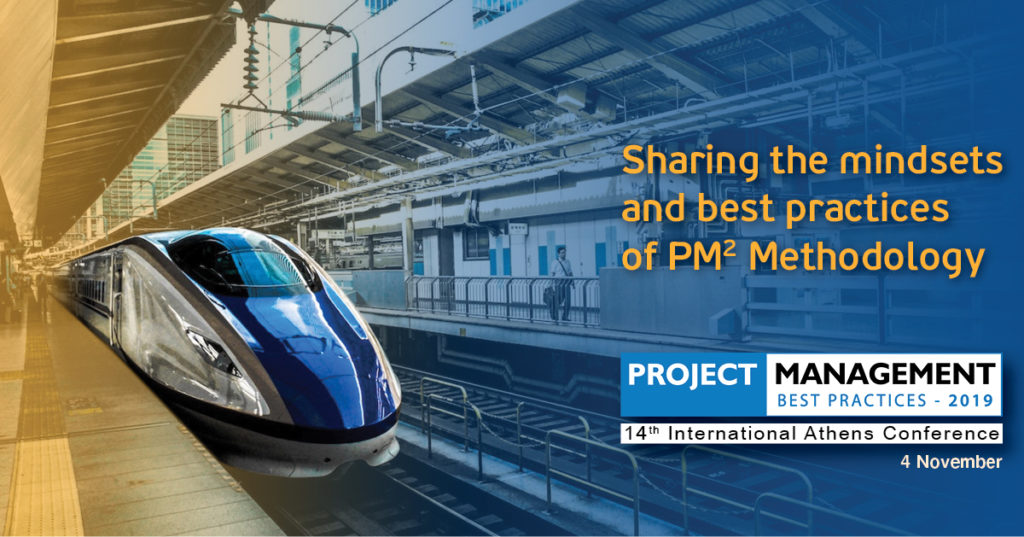 Europe's new Project Management PM2 Methodology is here to stay! Why?

– it is a free and open source Project Management methodology for all professionals and organizations (not only within EC)
– offers a full certification scheme with easy access to both professional project managers and students and those who don't have project management experience.
– it has a proven track record of implementation success stories throughout Europe
– recently released new extention: PfM² Portfolio Methodology framework
– the certification was only recently released to all project management professionals outside the EC.

The conference will give you the opportunity to see for yourself what this methodology can offer to your career and your business.

You will find out who is behind it and why it is spreading so fast within Europe.
You will see how it has been implemented in 2 large, complex organizations.

We will challenge PM2 methodology by benchmarking it against current project management standards and certification schemes such as PMI, IPMA, PMBOK, ICB, P2
Speakers & Topics
PM² Guide vs PMBOK® Guide – Sixth Edition
Ilias Katsagounos, PM², PMP, Training Manager at European Security and Defence College (ESDC)
The PM² Advantage, the Alliance and Certification
Nicos Kourounakis, PM², IPMA, PMP, PM² Alliance Founding Member and CEO
PM² and Portfolio Management
George Merguerian, PM², PMP, PfM, Senior Partner, GBMC, Head of EMEA division
PM² and Project Management at Alma Mater University
Dr. Mladen Radujkovic, Head of International Doctoral study in Project Management at Alma Mater Europea ECM University.
Recommendation study on selecting and implementing a PM methodology for ICT projects in the Greek Public Sector
Marios Skiadas, e-Government & Public Procurement Advisor, Expertise France
PM² at the Antwerp Port Authority (PM² Case Study)
Carolyn Thomas, PM² Program Management Office, PSA Antwerp
PM² in EU funded Projects
Maria Tikmanidi, Senior Project Manager -PANORAMED project INTERREG MED., European Academy
PM² and Organizational Change Management
Dimitris Tolis, PM², PMP, CEO, Human Asset-Greece
YPTO an Belgian Rails (PM² Case Study)
Niels De Weyer, PM², PMP, CSM, Head of Operations, YPTO
Niels Lindenthal,CEO, OpenProject.org
The event is addressed to:
Project Managers and organizations involved in EU funded projects
Project Managers working in the private sector who need to see how this new methodology consolidates best practices, tools and techniques driven from current project management standards and certifications
Certified Project Managers, i.e. PMPs, P2 certified, who would like to reinforce their career paths with the most up-to-date project management methodology and certification.
Business leaders from all functions and industries with some project management experience who would like to broaden their career perspectives and add modern tools and techniques to get their job done more effectively.
Students who would like to pursue a career in project management
The event also offers 2 workshops on PM² for those who wish to understand all technical and people aspects of the methodology and get a road map of how to quickly implement it on their job. These workshops also prepare trainees for taking the PM² Essentials exam.
Public servants and members of Public Service organizations are entitled to reduced fees for attending the conference and trainings. Workshops' attendees will also receive discount vouchers for the PM² examinations. Contact us at project@hau.gr for more information on fees.
The event is organized by the Center of Excellence in Project Management of the Hellenic American Union in co-operation with Global Business Management Consultants.
The event is also supported by PM² Alliance, an international, not-for-profit organization. Founded by PM² practitioners, the Alliance brings together individuals from institutions, companies and the academia to inspire dialogue, share resources, and address the field's challenges while promoting the wider adoption of the PM² Methodology.
With the contribution of Open Technologies Alliance – GFOSS