When the world's most valuable company embraces open source, it means the shift in IT buying is well underway.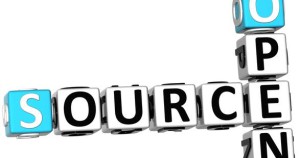 Hadoop, Cassandra, Elasticsearch, Kafka, Mesos.
It sounds like a mishmash of words you overheard while passing notes during high school science or literature. But it's actually a sample of the open source technologies that power a growing number of Apple's consumer software products such as Siri and Maps, according to a report in the Information on Tuesday.
That's right: Apple AAPL -1.48% , the most valuable company on the planet, is increasingly looking past software from giant enterprise technology companies like VMware VMW -0.81% , EMC EMC -1.61% and Oracle ORCL -1.74% for a bunch of technologies named after authors, literary characters and whatever else tickled their creators' fancies.
Apple is not alone. In fact, it's a relatively late arrival to the party. These infrastructure technologies and others like them also play key roles at Google GOOG -1.88% , Facebook FB -2.71% , Netflix NFLX -1.82% , LinkedIn LNKD -0.63% , Twitter TWTR -2.01% , Yahoo YHOO -2.47% , Airbnb, Uber, and just about every successful web company under the sun. Often times—as is the case with Hadoop, Kafka and Cassandra, for example—the first companies to use these technologies also created them.
The technologies are so popular among web companies because they're built to be fast, efficient, and to handle lots of data, even under the load of millions or billions of users. They're open source partly because web companies don't like paying for software, and in part because tech companies don't trust IT vendors to keep up with always-increasing demands for performance, scale, security and other things that keep web companies up at night.
And, as Apple's use of these technologies highlights, they're making their way into the mainstream. The user conferences for these technologies used to read like a who's who of the web, but they now also read like a who's who of the Fortune 500: Apple, Bloomberg, Disney DIS -0.89% , Verizon VZ -0.83% , Goldman Sachs GS -1.98% and the list goes on. They're there demonstrating what they've built, and they're there to hire engineers who can help them do even more.
One reason for why this is happening is obvious as we watch older, sometimes historically brick-and-mortar companies step up their efforts around the web, mobile apps, and connected devices. If they're building new business lines without decades of legacy IT products in place, it makes sense to choose computing technologies designed for just those types of business.
But another reason mainstream companies are adopting these web-borne technologies is that they work. If it can handle the traffic demands of Twitter or the data volume of Facebook, it can handle pretty much anything that any other company can throw at it. And while "open source" can sometimes be a dirty word among chief information officers, suggesting poor quality, the huge numbers of users and contributors on projects such as Hadoop or Cassandra often means they're very solid technologies.
Mainstream companies that want to work with pure open source can glean useful tips from these broad communities, without ever having to pay for a software license. But if they want peace of mind, added features or just to outsource support, there's usually a software company (often a highly valued startup) to provide it. These include Cloudera, Hortonworks HDP -2.43% , Confluent, DataStax and Elastic.
Hewlett Packard HPQ -3.03% is not planning to layoff 30,000 workers for fun; it's laying them off because the world of IT is changing and changing fast. The evidence is in Apple, which may have created some revolutionary technology products, but has never been particularly innovative with the technologies that run its business. When prudent Apple starts betting its massive business on open source, it becomes pretty clear where the IT industry is headed.
Source: http://fortune.com