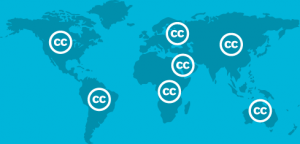 Starting on the Global Summit in Korea in 2015, a group of volunteers and staff members started shaping what will became this new Global Network Strategy we are presenting today. After an intense discussion process, including in person meetings in May and in November of 2016, and several online meet ups, we ended up having this proposal. The Committee also commissioned an independent research we called Faces of the Commons, trying to illustrate better who we are, what are the issues we share and where we want to go as a network. After reviewing that research, the Committee has developed this Strategy we are sharing today.
Our current network doesn't seem fit to properly address the challenges of the future and needs to be modernized. We have been existing without any review, or reflection on our changing role. Members of the Steering Committee feel that we need to finally define together our goals, and revise our mode of cooperation. We feel that we are not using the full potential of our network, and also not providing its members with enough support.
This strategic process is an opportunity to shape the CC network in a way that's most beneficial to our community. It is also an opportunity for every person in our network to express their opinions. We are committed to making this consultation process as inclusive as possible.
---
How to participate
We need you to be part of this process as well. Here you will find background documentation being considered during all the Network Strategy process, including a longer explanation of this process and how it started and the Faces of the Commons report. All this documentation, as well as the Global Network Strategy Proposal, will be available in Arabic, English, French and Spanish, allowing a wider audience to participate in their own languages.
You can participate either:
Here: adding comments to the Network Strategy document (in whatever language you prefer Arabic, English, French or Spanish) on this platform we've prepared.
On Slack: using the special CC Slack channel we have #network-consultation.
By email: Sending an email to network@creativecommons.org
By the contact page
Webinars: Joining one of the webinars we will be announcing here as well on Slack and by email.
The consultation will start on

January and it will end on March 24th

. After that, the Network Strategy Steering Committee will reconvene and will prepare a final version will be shared before the Global Summit on April 28th.
—
Source of this article: https://creativecommons.org/