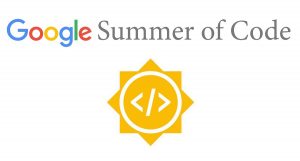 On August 2018, the third and final evaluation of the GFOSS projects in Google Summer of Code 2018 was completed, all 10 GFOSS projects have been successfull.
GSoC offers every year to students from around the world the opportunity to contribute to an open source project, and to learn how to work in a software development environment. Every summer, thousands of students from around the world participate in the GSoC, contributing to the development of open source projects.
This year's Google Summer of Code was launched with the participation of 212 organizations, 41 of which participated for the first time, from 62 countries and 1264 students in hundreds of open source projects. The Open Technologies Alliance (GFOSS) participated for the second consecutive year with 10 open source projects successfully implemented by ten students with the guidance of 23 mentors.
The 10 Open Source projects implemented under the Google Summer of Code 2018 are:
The source code of all GSoC projects is freely available to everyone for improvements and reuse in GFOSS github, the Open Technologies Alliance will seek to continue the development of the 10 projects with the relevant open source communities.
The Open Technologies Alliance (GFOSS) will apply to participate in GSoC 2019. Project proposals will be developed in cooperation with interested departments of the 53 Greek Academic and Research Institutions. Through an open call will  invite proposals for projects from members of the academic-research community who would like to participate as the mentors of the students who will be selected to implement the proposed projects.