GFOSS – Open Technologies Alliance participates as a mentoring organization for this year's Google Summer of Code.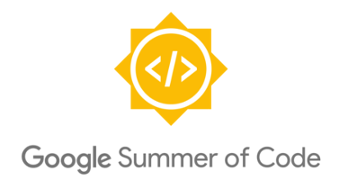 Google Summer of Code is a global program focused on introducing students to open source software development. Students work on a 3 month programming project with an open source organization during their break from university. Since its inception in 2005, the program has brought together almost 12,000 student participants and 10,000 mentors from over 114 countries worldwide. Google Summer of Code has produced over 50 million lines of code for 568 open source organizations.
In GSOC 2017, students can contribute to open source projects from  201 organisations and get in touch with different organizations and ideas.  GFOSS – Open Technologies Alliance participates in GSOC with  these  open source projects , and invites potential student participants to discuss  their ideas,  subscribe to our developers mailing list (opensource-devs@ellak.gr) and contact the admins or the mentors with any questions they might have regarding their application, their proposed ideas or the project they are interested in contributing.
GSoC provides a perfect opportunity for individual students to feel they are part of a bigger community and contribute to open source projects. One of the main scopes of our organisation is community building, thus we strongly believe GSoC provides a platform for us to connect students with open source projects and coordinate their efforts, enabling them to form the backbone of Greek FOSS development and implementation. We also believe that through GSoC we could improve and add features to some of the most important Greek projects that have been implemented by local developers.
For more information about Google Summer of Code 2017,  and how to apply see https://summerofcode.withgoogle.com/how-it-works/.