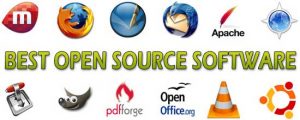 The 'OSS Directory' aims to make it easier for public administrations and companies to find open source IT solutions as well as providers of open source IT services.
"In the database those interested in open source IT solutions can see that for instance Linux or Postgresql is used by many others. That does not mean they are required to hire external IT services."
Firms doing business in Switzerland, Germany and Austria are welcome to add their data to the database. Public administrations and any other type of organisation or company can enter details on their use of open source.
Users of the OSS Directory will find IT firms that offer services for specific open source products. They can also find reference descriptions on for instance public administrations using a particular open source product or service. One example would be the ISB, an IT unit of the Swiss federal finance department, that uses open source tools for its 'Reporting and Analysis Centre for Information Assurance'. The service is used to report and analyse computer malware such as viruses and computer break-in attempts, aiming to help Swiss public administrations to protect themselves.